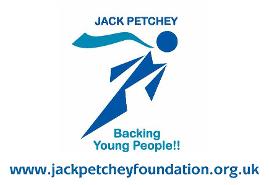 Jack Petchey Achievement Award Winner
The Jack Petchey Foundation was established by the successful East London entrepreneur, Jack Petchey, in 1999. It is now among the largest and most influential London charitable foundations. It gives grants on projects and programmes that benefit 11-25 year olds. The Foundation is eager to help young people take advantage of opportunities and play a full part in society.
The club is on the 'Bronze Award' with three awards presented every year. Winners are voted for by the students. The award is for students aged between 11 and 25 in recognition of achieving the three E's:-
Effort; What you put into the club through training and support
Endeavour; Working through difficulties, striving to achieve your goal
Exceptional achievement; This is about the outcome of the other two Es.
The winners receive a certificate from the Foundation and a Cheque to be spent on the club or other students. At the Annual Awards ceremony in November, a formal presentation of a special boxed medallion will be made to the year's winners.
Previous years winners can be found on the 'Previous Award Winners' Page under Jack Petchey Awards.
Jack Petchey Achievement Award Winner Summer 2017 - Louie Myrie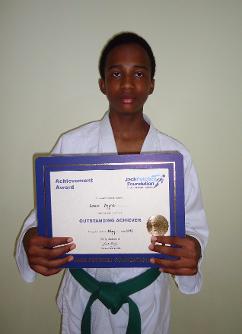 Louie Myrie
Louie has been with the club for over 8 years and attends the Wednesday sessions. In the last couple of years he has come into his own. He has been a student of the month winner three times, only one of two students to have achieved this in the history of the club. He has also won a number of other club awards including; The Sempei Award (Best newcomer): James Marshall Sportsmanship Trophy and most improved student award. He continues to work hard during training, which has been recognised by being awarded the recently introduced weekly 'Training Session' Award on several occasions. In all aspects of his judo he exhibits 100% effort, respect for others and a kind and helpful nature. An exemplary student who shows that achievement is the success of perseverance.
Louie has decided to use the award to pay for the food and soft drinks at the Club's Summer BBQ being held on the 23rd July in recognition of the Club's 25th year under the stewardship of Sensei Bob Marshall.
Jack Petchey Achievement Award Winner Autumn 2017 - Luke Jackson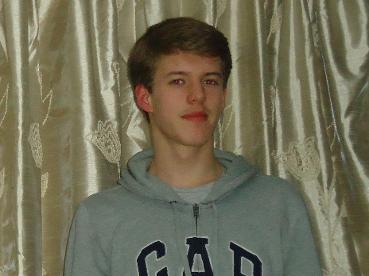 Luke Jackson
Luke has been a member of Biggin Hill Judo Club for many years, training both at Biggin Hill and our associated club, Green Dragon. In recent years Luke has focused his training on improving his competition techniques. He trains when he has the time on Wednesdays and usually every other Saturday. He has worked tirelessly at the sessions, training with Seniors to improve his strength and stamina. He has climbed the medal tables in his recent competitions and has his eye on improving on his standing in the London Youth Games next year. Even though he is competitive he still displays humility in both victory and defeat and is always willing to help others in a supportive manner. His hard work., perseverance and dedication is a shining example to other students.
He has decided to spend the money on assisting the club to buy some new training mats and another crash mat to supplement the existing one as due to increased numbers at the club it has become difficult to provide enough opportunities and time for students to practice competition techniques using these valuable assets.
Jack Petchey Leadership Award 2015 - Paula Moreno-Nind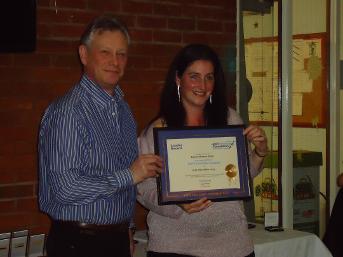 Paula Moreno-Nind
Paula started training with her children over 6 years ago. She has fought competitively beating more experienced players which has been an inspiration to our students, especially the girls. She has been part of the displays and stepped in at short notice to help students organise set pieces and taken part where necessary when students have dropped out.
She has supported the club in fund raising events. This year she ran a stall at the Biggin Hill Festival to raise funds. She even paid for some of the prizes out of her own pocket to ensure it was a success. She has proactively publicised the club, bringing in new members from the area where she lives.
The application for the PA system for use at competitions, displays and of course the yearly awards night has been supported by the Jack Petchey Foundation. It has been purchased and was used at our recent competition. Feedback was very positive especially as it was our second busiest competition ever with 190 competitors and over 300 spectators.