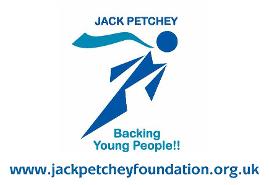 Jack Petchey Achievement Award Winner
The Jack Petchey Foundation was established by the successful East London entrepreneur, Jack Petchey, in 1999. It is now among the largest and most influential London charitable foundations. It gives grants on projects and programmes that benefit 11-25 year olds. The Foundation is eager to help young people take advantage of opportunities and play a full part in society.
The club is on the 'Bronze Award' with three awards presented every year. Winners are voted for by the students. The award is for students aged between 11 and 25 in recognition of achieving the three E's:-
Effort; What you put into the club through training and support
Endeavour; Working through difficulties, striving to achieve your goal
Exceptional achievement; This is about the outcome of the other two Es.
The winners receive a certificate from the Foundation and a Cheque to be spent on the club or other students. At the Annual Awards ceremony in November, a formal presentation of a special boxed medallion will be made to the year's winners.
Previous years winners can be found on the 'Previous Award Winners' Page under Jack Petchey Awards.
Jack Petchey Achievement Award Winner Summer 2018 - Riley Tuxford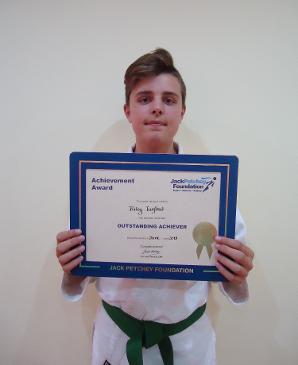 Riley Tuxford
Riley has been with the club for 8 years. In that time he has worked his way up through the grades and is now a junior Green Belt (3rd Ko-Kyu).
His passion is the competitive side of the sport and over the years he has consistently put himself out to enter not only our competitions, but other club's as well. He has also taken part in the London Youth Games over the last few years and is in this year's team where he is hoping to improve on his bronze medal from last year.
This dedication has seen him win the club's 'competitor of the year' award three times (2013/2014/2017) and be runner up twice. It is this single minded determination and perseverance that his colleagues and peers admire and is why they voted for him.
Riley has decided that he would like to spend the award on a day out for all the club members and their families. It is planed ofr the 22 July 2018 and will be held at Baston House, Burlings Lane, Sevenoaks. There will be a BBQ, soft drinks and team games which will be paid for using the award.
Jack Petchey Achievement Award Winner Spring 2018 - George Cosby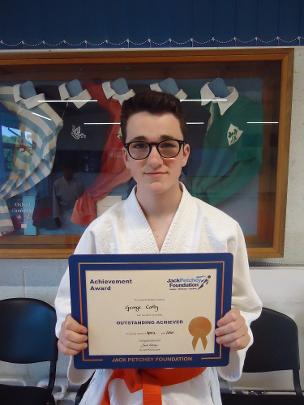 George Cosby
George is one of the students at our Caterham School satellite club. George has been doing Judo for nearly 4 years and in the last year has positioned himself to take over from the School's previous leading Judoka, Leo Chan (a previous Jack Petchey Winner) as Leo moved to University last summer.
George has worked hard to improve his breakfalls in order to become the session's Uke, helping the instructor demonstrate the techniques to the other students. This is a big step for a student who has been training for less than 4 years.
In the last few months he has come on in leaps and bounds, bringing a new enthusiasm to the class. When not acting as a Uke, he trains hard and puts 100% into his fighting practice. Throughout his training he demonstrates that enjoying what you do is one of the most important motivators in perfectig a technique. He is willing to take on any technique and will happily train or fight with any student. He is a good role model and an exemplary student.
George has decide to combine his passion for reading with Judo and use the award to go towards the cost of purchasing a judo book for all students which provides a guide to basic throws and holds written in a simple style ideal for young and old, and suitable for those with reading difficulties. He feels this will inspire students to strive to develop their judo and instil an interest in reading.
Jack Petchey Achievement Award Winner Autumn 2017 - Luke Jackson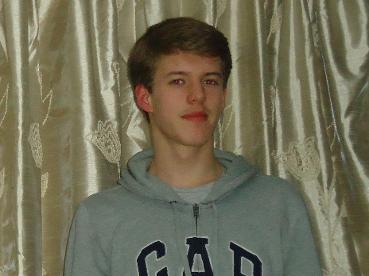 Luke Jackson
Luke has been a member of Biggin Hill Judo Club for many years, training both at Biggin Hill and our associated club, Green Dragon. In recent years Luke has focused his training on improving his competition techniques. He trains when he has the time on Wednesdays and usually every other Saturday. He has worked tirelessly at the sessions, training with Seniors to improve his strength and stamina. He has climbed the medal tables in his recent competitions and has his eye on improving on his standing in the London Youth Games next year. Even though he is competitive he still displays humility in both victory and defeat and is always willing to help others in a supportive manner. His hard work., perseverance and dedication is a shining example to other students.
He has decided to spend the money on assisting the club to buy some new training mats and another crash mat to supplement the existing one as due to increased numbers at the club it has become difficult to provide enough opportunities and time for students to practice competition techniques using these valuable assets.